The Atlantic Remembers Martin Luther King Jr. With Commemorative Issue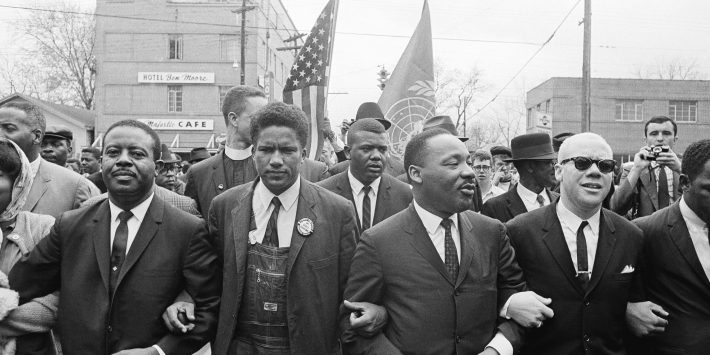 Play story
In 1963, The Atlantic published Dr. King's famous "Letter from Birmingham Jail."
Now, 50 years after the assassination, The Atlantic has published a special commemorative issue on the life and work of Dr. King.
The issue contains archival photography, poetry, and original essays and interviews, according to The Atlantic. Among the original essays is one from Bernice King, Dr. King's youngest child. Bernice — who was five years old when her father was assassinated — introduces the issue.
Vann Newkirk, a writer at The Atlantic, said he wants people who read the issue to be challenged and feel shaken.
"I think I want anybody who reads this, especially students, especially young folks, to walk away challenged," he said. "This should challenge people based on my having gone through the American education system and learning not any of this. It should challenge people who go through our schools who are in school now and learning."
Newkirk, a Morehouse graduate, said even he was challenged by putting the issue together.
"I'm a Morehouse man, there's a certain amount of 'you can't tell people about Dr. King, I already know,' but cracking open his works, talking to Dr. Bernice King, talking to the official biographers, reading everything … you learn so much, it challenges me as well."
He said his hope is that people really spend time with the issue and read every entry.
"I want them to leave that experience feeling shaken, feeling like something they thought they understood about this country and where we've been and where we're going is changed now."