How Gandhi's Philosophy Of Nonviolence Influenced MLK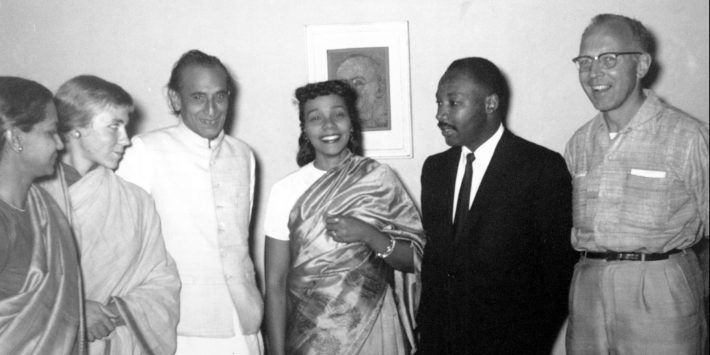 Play story
Dr. Martin Luther King Jr. inspired many during and after the civil rights movement.
But what's the origin of King's philosophy? A look at Mohandas Karamchand Gandhi – known to his many followers as Mahatma – and his influence on the civil rights leader.
Ellen Gough, Emory University assistant professor of religion, explains how Gandhi's philosophy of nonviolent resistance inspired Dr. King.