Georgia Representatives Recall 'Harrowing' Experience In U.S. Capitol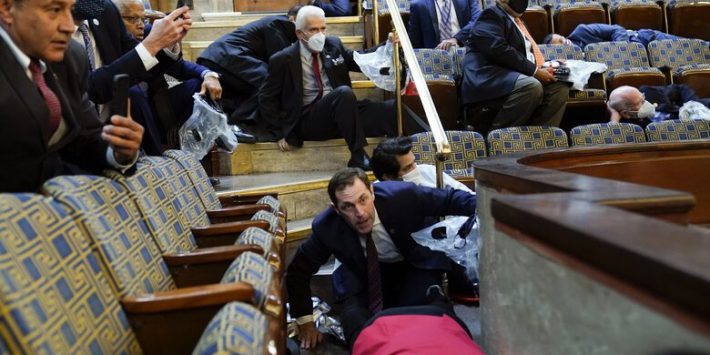 In My List
Democrat Hank Johnson, who represents Georgia's 4th U.S. House District, was on the House floor during what he called harrowing events in Washington, D.C., as a mob of pro-Trump extremists stormed the U.S. Capitol building on Wednesday.
Democratic Rep. Lucy McBath of Georgia's 6th Congressional District was sheltered in a secure location by the time protesters breached the Capitol.
Both are among the first to call for President Donald Trump's removal under the 25th Amendment.
As part of McBath's appointment to the House Judiciary committee, she signed onto a letter yesterday calling on Vice President Mike Pence to immediately begin the removal process.
Both representatives spoke to WABE's "All Things Considered" host Jim Burress about the events and the 25th Amendment.
Lily Oppenheimer contributed to this report.