March For Humanity To Recreate Martin Luther King Jr. Funeral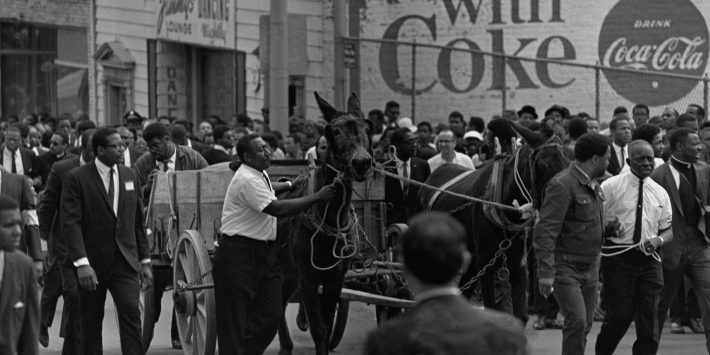 Play story
In early April 1968, as the nation mourned the death of Martin Luther King Jr., the civil rights leader's body was brought back to his hometown of Atlanta.
His last sermon at Ebenezer Baptist Church, a recording of his famous "Drum Major Instinct" sermon, was played at the funeral on April 9.
It reflected on how he wanted to be remembered after his death.
"If you want to say that I was a drum major, say that I was a drum major for justice. Say that I was a drum major for peace. I was a drum major for righteousness," King said in the sermon.
The private funeral was followed by the loading of King's casket onto a simple wooden farm wagon pulled by two mules.
The procession from Ebenezer Baptist Church to Morehouse College was observed by thousands.
Now, 50 years later, The King Center has organized a recreation of this funeral procession, which will take place on April 9, 2018.
It's called the March for Humanity.
The Rev. Jared Sawyer, who has been working with The King Center to organize the march, and Rachel Parish, artistic director of Firehouse Creative Productions and creator of the Drum Major Project, join WABE's "Closer Look" to talk about the march.