'The Miracle That Saved Atlanta' In 1968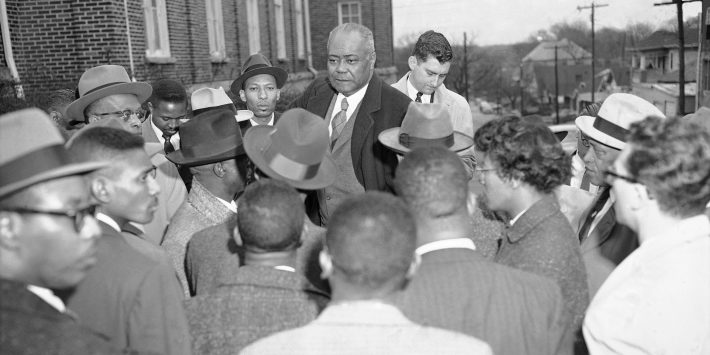 Play story
A look at a little-known event that took place in Atlanta six months after King's assassination. It was an interracial passion play that was put on in Atlanta Fulton County stadium.
55,000 people attended, black and white. And Jesus – famously and controversially – was played by a black man, William Holmes Borders, the 65-year-old senior pastor at Wheat Street Baptist Church.
This installment of our ATL68 series looks at the racial and religious strife in Atlanta in the 1960s, particularly in the Episcopal Church.
A conversation with Joe Crespino, Emory University Jimmy Carter professor of 20th century American political history and Southern history since Reconstruction.
Also, joining the discussion is Julie Borders, daughter of the late Rev. Borders.