MLK's Attorney, W.J. Michael Cody, Reflects On 1968 In Memphis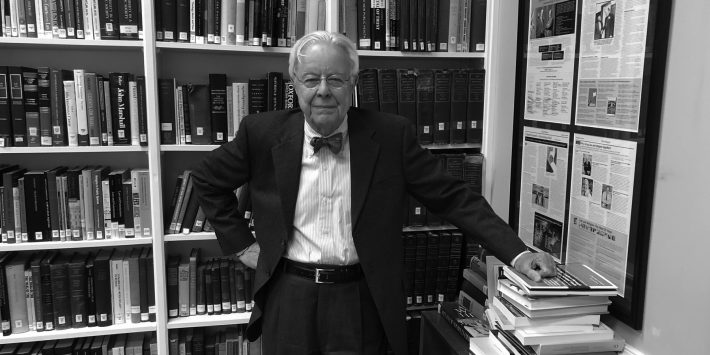 Play story
Fifty years ago, sanitation workers in Memphis, Tennessee, went on strike.
The reason? Years of extremely low wages and unsafe working conditions. Two workers died after being crushed by a garbage compactor.
On his second visit regarding the strike, Dr. King led a protest march — that was on March 28 — he would return to Memphis on April 3.
Expecting another violent clash and to prevent Dr. King's involvement the city went through a federal judge to issue an injunction blocking King's participation.
A team of lawyers would be needed. One of  the attorneys was W.J. Michael Cody, who was asked to represent Dr. King.
He was part of four attorneys working to represent Dr. King in federal court, if needed.
On a recent visit to Atlanta, Rose Scott spoke with Cody. We spoke inside the Berman Library at Emory University's Law School.
Now 81-years-old, he reflects on April 3-4, 1968.