Selected By Mrs. King, Clayborne Carson Has Devoted His Career To MLK's Papers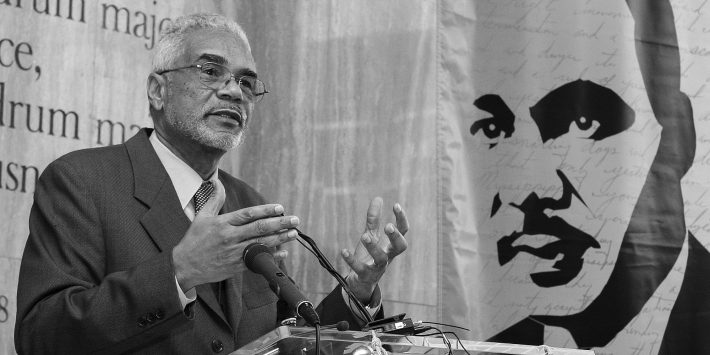 Play story
Selected in 1985 by Mrs. Coretta Scott King to edit and publish the papers of her late husband, Stanford University historian Clayborne Carson has devoted most of his professional life to the study of Martin Luther King Jr., and the movements King inspired.
Under Carson's direction, the King Papers Project has produced seven volumes of a definitive, comprehensive edition of King's speeches, sermons, correspondence, publications and unpublished writings.
Carson has also edited numerous other books based on King's papers, including "The Autobiography of Martin Luther King, Jr."
In 2005, the King Papers Project became part of the Martin Luther King Jr., Research and Education Institute at Stanford University, with Dr. Carson serving as its founding director. As our ATL68 series continues, we speak with Dr. Carson about his life's work, his experiences, and Dr. King's enduring legacy.