The Strike That Brought MLK and Other Civil Rights Leaders To Memphis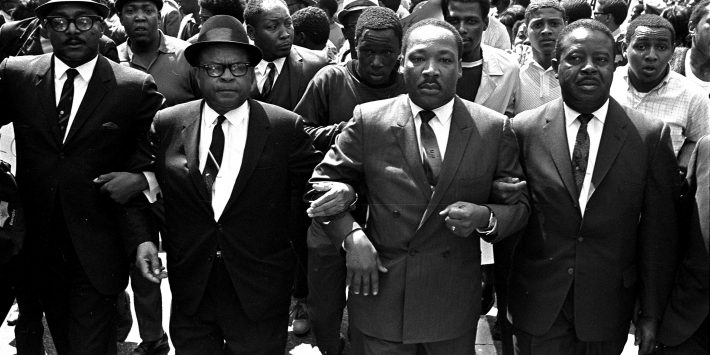 Play story
Fifty years ago this week, on Feb. 12, 1968, sanitation workers in Memphis, Tennessee, began a strike.
The reason? Years of extremely low wages and unsafe working conditions. Two workers died after being crushed by a garbage compactor.
1,300 men walked off the job. Marches and meetings occurred daily. The workers carried or wore signs that read, I AM A MAN.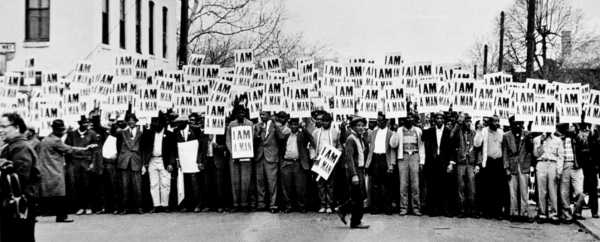 Garbage began to pile up and violent clashes ensued. This would lead Dr. Martin Luther King Jr. and others to Memphis.
On his second visit regarding the strike, Dr. King led a protest march — that was on March 28 — he would return to Memphis on April 3.
Expecting another violent clash and to prevent Dr. King's involvement the city went through a federal judge to issue an injunction blocking King's participation.
A team of lawyers would be needed.
One of  the attorneys was W.J. Michael Cody, who was asked to represent Dr. King.
Now at the age of 81, he recalled recently why King needed legal help.
"This was a federal court injunction and the ACLU and the NAACP did not want him to march in the face of a federal injunction," Cody said. "So they asked us to get the injunction lifted so Dr. King would not have to march in the face of that. He was going to if we didn't get the injunction lifted, but fortunately we were successful."
Dr. King spent the better part of the day, April 3, 1968, meeting with aides and local organizers at the Lorraine Motel, where he was staying.