Former 'Atlanta Daily World' Publisher Alexis Scott Remembers Dr. King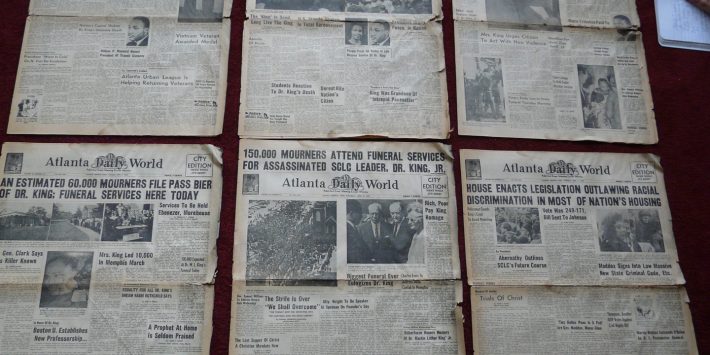 Play story
Alexis Scott comes from a distinguished family with deep Atlanta roots.
Her grandfather founded "The Atlanta Daily World," the nation's oldest daily African-American newspaper. Scott became the paper's publisher for 17 years and is currently a political commentator for "The Georgia Gang."
For WABE's ongoing ATL68 series, Alexis Scott joined Lois Reitzes on "City Lights" to discuss her impressions of civil rights leader Dr. Martin Luther King Jr., 50 years after his assassination.