Visitors to Dr. King's Tomb Recall His Life and Assassination, 50 Years Later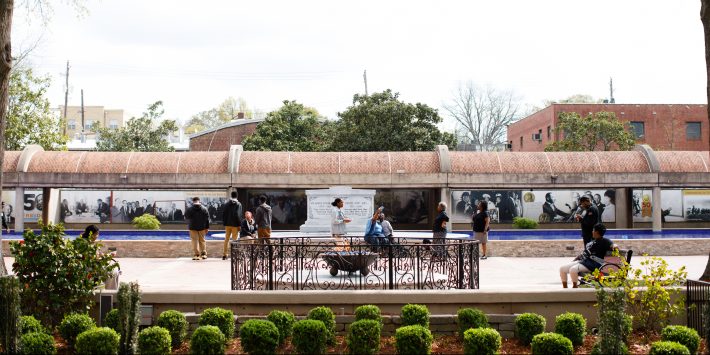 Play story
Fifty years after the assassination of Dr. Martin Luther King Jr., many of the tributes and observances will feature familiar voices:  people, famous and otherwise, who knew Dr. King and worked with him.
But his final resting place in Atlanta has also drawn visitors from many places, and many generations.
They came to the tomb, with its surrounding pool and fountains, to reflect on how Dr. King's life — and his murder — affected us all.
Some of them shared their thoughts and recollections with WABE Morning Edition host Denis O'Hayer.