PHOTOS: Atlanta Celebrates Martin Luther King Jr. Day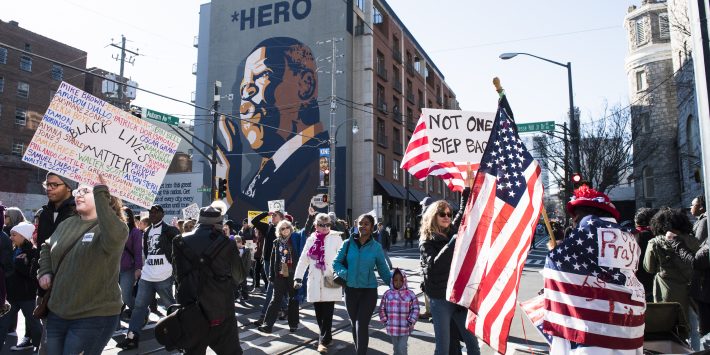 In My List
On what would have been his  89th birthday, people gathered across Martin Luther King Jr.'s hometown to remember and celebrate the civil rights icon.
At the annual service at Ebenezer Baptist Church, where King was a co-pastor, speakers denounced President Donald Trump and called upon people to show each other acts of kindness.
"If we further polarize. If we further divide, I'm afraid it's going to lead to our own destruction," King's daughter Rev. Bernice King said at the service.
After the service, people gathered for the annual march and rally downtown.
Hosted by the MLK March Committee, the annual event is meant to promote ideas of social justice, according to the event website.