VOX ATL Teen Staff Reflects On The Impact Of 'Our Friend Martin'
In My List
By Khalil Shipman
In 1999, the "Our Friend Martin" movie was released.
Most of the cast for "Our Friend Martin" was top-billing in the '90s. Whoopi Goldberg, LeVar Burton, Samuel L. Jackson, James Earl Jones, Angela Bassett, Jaleel White, Danny Glover and Oprah Winfrey were just a portion of the star-studded cast.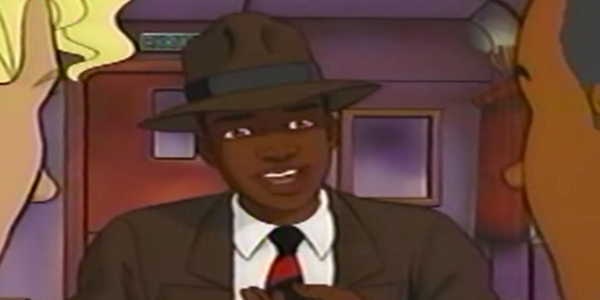 Though memorable, the celebrity voice-acting was only half of the reason this direct-to-video special is so readily remembered. The plot, in all its time-traveling, racism-exploring glory, is what sticks out in the minds of teens today.
"Our Friend Martin" did not hold back when it came to showing students that racism is an actual occurrence. The racist jabs in the movie were realistic, and hard hitting. They revealed realities that opened the doors of curiosity to recent history, and led to the further exploration of Dr. Martin Luther King Jr.'s fight for civil rights.
Even though it only aired once on television, the straight-to-home movie has lived on through the many teachers who have played the special in the classroom.
In order to celebrate Martin Luther King Day, and look back on MLK days past, I've asked a few Atlanta-area teens what they remembered about "Our Friend Martin."
Audio produced and edited by Khalil Shipman with commentary from VOXers, Vincent Batts, Kirah White and Amariyah Callender.
Khalil, 17, is a VOX ATL teen board member and attends Druid Hills High School.